Laptop Screen Repair & Replacement
Your laptop screen is broken and you need Laptop screen repair or replacement as soon as possible, with quality parts and workmanship. Get It Fixed in Sydney has been repairing and replacing laptop screens for all brands since 2011. Your laptop will be properly assessed and you will be quoted up front so you will be well informed about the nature of the laptop repair and how much it will ultimately cost you before any repairs are performed.
Cracked, split, damaged and broken laptop screen
Seized, or broken laptop hinges
Screen not working, turning on, lighting up properly
Turns off and on intermittently
Power problems and issues
Lines and pixel problems
Dead and Bright Pixels
Weird colours, or solid colours
Blank screen with backlight on
Loose cables
and many more...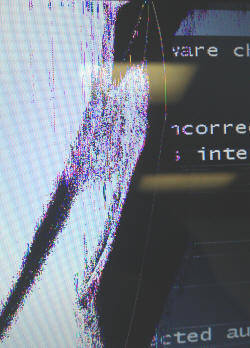 We can replace any brand of laptop. We have repaired laptops from all over the world, not just those sold in Australia. No matter which brand of laptop you have we can help you. As specialists, we focus on providing quality and convenient screen replacement to all laptop owners.
To give you an idea of cost we give you an initial estimate which is usually a price range that your laptop screen replacement may fall into. This is usually based upon the brand and model number of your laptop and what obvious damage there is. As we have repaired many different brands, models and styles of laptops we will have a pretty good idea of the cost in the estimate.
Once we have your laptop in our repair centre, we will then assess the unit and give you a quote. We then wait for your decision as to whether you wish to proceed or not. The estimate and the quote are free of charge. If you feel you do not wish to proceed we will happily return your laptop to you.
If you are busy and you are unable to come to our service center, we offer you a pick up and return service in Sydney metro. The price of which will be included in our initial estimate when you request it. We are happy for you to send your laptop to our repair centre by courier if you wish.
Our deliveries are only done by company staff. The safety and security of you and your laptop are of great importance to our customer service mission, so we do not use third-party couriers or delivery people in the Sydney metro area.
Before your final quote for the screen repair or replacement your laptop will be thoroughly assessed. There are several reasons for this:
How has your laptop been damaged beyond the obvious?
If a new screen is fitted, will your laptop frame still hold the screen?
Has your touchscreen digitiser been affected?
Has your screen cabling been affected?
Will removing the damaged part damage more of your laptop?
Has an impact affected your laptop's hinges?
Has a previous replacement of your laptop screen by another party caused any problems (like glue use)?
These are some of the reasons for a thorough assessment. When your laptop is not properly assessed before a screen replacement, it could fail later on due to other related problems which will not have been foreseen or corrected.
You will receive a quote to repair your laptop screen before any work is performed. We will inform you of the results of our assessment and how the laptop will be repaired. You then make a decision as to whether you wish to proceed or not. There is no fee to assess your laptop. There is no cost to you if you decide not to proceed, except for any delivery fees if we picked up the laptop from you and returned it.
The quote will be a single total which will include the cost of the parts, the labour charge and delivery fees (if any) as well as GST. That is what you will pay upon completion of the replacement. There are no hidden fees or costs.
Laptop screens differ widely, but basically they are sandwiched between two layers. The facia on top, which can be in the form of a plastic bezel, a glass panel or touchscreen glass. The back panel, which is usually a plastic, or light metal plate into which the screen is placed.
Laptop screen repair requires that the facia and backplates be removed and the wiring disconnected from the mainboard (or motherboard) of the laptop. The damaged screen part can then be removed and replaced.
When your touchscreen glass, or glass panel has been cracked or smashed, the procedure is more delicate as tiny shards of glass need to be removed. In a lot of cases the touchscreen digitiser is actually glue bonded to the surface of the screen. Removing this usually results in the LCD laptop screen splitting and being permanently damaged. In these instances, your entire screen assembly would need to be replaced.
In certain instances we find that your laptop may not even have a broken screen, but some of the cabling may have come loose and merely needs to be reconnected properly. This would be discovered as part of the assesment process and is obviously cheaper to fix than an actual break.
When your laptop's hinges are broken we remove then entire screen assembly from the rest of the laptop. A thorough investigation is performed into whether new hinges are necessary, how the hinges are anchored to the backplate and the main chassis of the laptop and whether those need to be reinforced.
Once your laptop has been disassembled and the best part procured we then repair your screen, and glass or touchscreen digitiser glass if necessary.
For laptop hinges we reanchor and regrease your hinges to make sure they are in proper working order.
In almost all cases we use industry standard adhesive tape to bond the screen to the facia properly. We never use glue unless it is the only method available for your situation and we will inform you of this.
We use the original parts used by the manufacturer. There are very few companies that actually make laptop screens. Almost all laptop manufacturers use parts from these companies and don't actually make the parts themselves.
We use the parts specified by your laptop's manufactuer and will usually match the exact model numbers of the parts. If there is an availability issue, say when a model is older than 5 years, we may then find parts that are compatible made by the same original equipment manufacturer (or OEM). In these cases you would be informed of this at the quoting stage.
We only use refurbished parts when you request it, or when that is all that is available due to the age of the laptop. You would be informed of this at the quoting stage, but is usually only when laptops older than 5 years.
Laptop screen replacement can often be performed quite quickly, however we would prefer to take the time to thoroughly test your laptop over a few hours before we return it to you. This will help insure that your laptop screen replacement has been completed successfully. While we appreciate there may be time pressure involved, we wish to insure our high quality of workmaship and our thoroughness leads to a perfectly working laptop for you. We do not wish to cut corners and end with a dissappointing result.
We prefer to replacement your laptop screen as quickly as possible. Our usual turn around time is next business day if we receive the laptop before 3:30pm (pickup before 2pm).
Your replacement may take longer if we, or our suppliers, don't have stock of your laptop screen parts. If the parts are available locally within Australia, then we usually expect a repair to take 2 to 4 business days.
In some cases we may need to procure a part from our overseas suppliers. In this case it usually takes 7 to 10 business days. If your laptop is still functional and you wish to continue using it, we ask for a deposit on the final quote before we order the parts.
In rare cases we may need to take more time. This usually involves specialised and bespoke equipment, foreign models or laptops manufactured by more obscure brands.
All labour and parts we use for your laptop carry a 12 month warranty unless a longer period is specified. In cases where an old laptop screen needs replacing and only refurbished parts are available we offer a 3 month warranty.
This warranty does not cover breakage. It covers any fault by manufacture or workmaship. It does not exclude any of your rights under consumer protection laws.
Special Requests
We are happy to consider special requests when it comes to repairing your laptop screen. As examples we have had customers with two laptops of the same model and we have transfered parts from one to the other. We have installed higher resolution screens in laptops that are compatible. We have installed matte screens to replace gloss screens. If you have a special request please let us know.
We accept EFTPOS, Visa, MasterCard and American Express payments. We also accept PayPal, cheque and bank deposits, which will need to clear before we return the laptop to you (please inform us if you wish to pay in this way upfront).
PayPal payments are protected under the PayPal buyer protection scheme.
We also accept cash payments, but we request that you have the exact amount on hand.