System cleanup and maintenance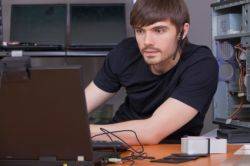 As part of our service we also offer a complete system cleanup and maintenance checkups. This involves a range of procedures designed to increase the system performance of your computer.
All the current operating system service packs, essential updates are installed correctly (as sometimes people do not even realise that these have failed). Our technicians also check to see that all the updates and drivers for your favourite software and peripherals are up to date and install the correct ones if they are not. We do a complete analysis of your machine to ensure proper functioning. We also proactively search for bugs, and other nasties, just to be safe.
It is essential that this is done on a regular basis to maintain the machine and to prevent problems in the future. Get It Fixed also offers a regular maintenance service. For more information on our regular checkups please give us a call on (02) 9967-5306.