PlayStation 3 and 4 Hard Drive Upgrade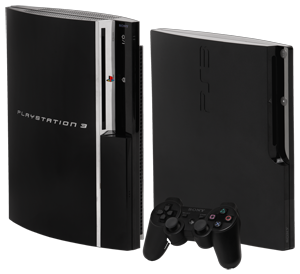 Are you looking for a PlayStation 3 or 4 hard drive upgrade in Sydney? Get It Fixed performs hard drive upgrades on PS3's and PS4's. There are a few different options when it comes to upgrading your PlayStation hard drive. We specialise in solving console issues and our business is helping you to solve all your PlayStation related problems and provide you with an quick, trustworthy, reliable and economical service:
Upgrade your PS3 or PS4 hard drive up as standard up to 2Tb
Upgrade your PS4 hard drive with extension up to 6Tb (your PS4 will be larger)
Supply your own hard drive and we lower the cost
Reinstall the PlayStation operating system
Upgrade to the latest version
Optionally transfer all your games and media to the new drive
Optionally sync your trophies
Upfront Quote
We are upfront about all pricing. fill in the form and we will give you a quote upfront.
We pick up your PlayStation console from you and drop it back
Where ever you are in Sydney we can come to you and pick up your PS3 or PS4 Console and take it to our repair centre to perform the upgrade. Our team of Playstation console specialists will assess the system, and perform the upgrade. Our technicians have years of experience in electrical, console and computer repair.
How the price is determined?
We use only new parts and we only install 500Gb, 1Tb and 2Tb drives as standard, however if you wish to supply your own drive we can install it for you, check the form for the options.
For the PS4 we can also install larger drives 3Tb, 4Tb, 5Tb and 6Tb with extra equipment required which will make your PS4 physically larger. Again all drives and extensions we use are new.
We will price the various options for you so that you can make a decision as to which you prefer or if you wish to make a change. Our price is all inclusive so there are no hidden fees.
Will I keep my games, media, settings and downloads?
If you request for all your installed games, save games, media and settings to be transferred across to the new hard drive we can do this for you. We would first sync all your trophies to the PlayStation network.
Will you upgrade the software?
As part of the system upgrade your console will be upgraded to the latest version of the PlayStation operating system.
How long will it take?
If we are performing a simple upgrade where we replace the drive and just reinstall the PlayStation operating system this can be done while you wait in 45 minutes or less. If you need all your games, save games, settings and media transferred then allow for 24 hours (next business day). When we install larger drives with extension we may require up to 3 business days.
Guarantee
If we are unable to solve your problem we don't charge you. All new parts supplied by us are covered by a 12 month warranty.
fill in the form as best you can and we will contact you with the most economical quote for your Playstation hard drive upgrade: