Outlook Problems - Don't panic we can help you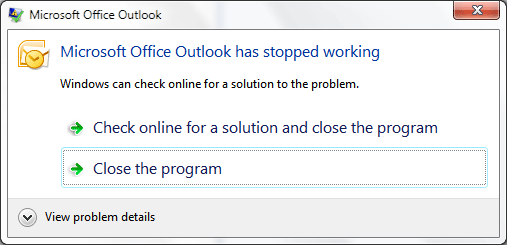 There are a variety of Outlook problems across all versions of Outlook, 2003, 2007, 2010, 2013, 2016 and 365. Some of these are issues that have always been problems in Outlook and some of them are new.
It is not always the case that Outlook itself is the problem, but often we find that there are external factors at play, like:
email server settings
using POP instead of IMAP or visa-versa
exchange connection problems
sync issues
other programs blocking ports Outlook uses
That being said there are a variety of issues within outlook we routinely see that cause a wide variety of irritating problems especially:
PST and OST database file issues
Outlook file size limit on MacOs
Auto-complete email address list missing
Address book and Contacts differences
Junk Mail problems
Folder sync issues
Folder update problems
Emails not sending / receiving

Get It Fixed also specialise in transferring Outlook profiles from one computer to another and keeping as many settings and parameters as you like. Making sure you are able to keep working without the pain of having to sort out a new interface

We aim to have your Outlook back up and running as soon as possible. We deal with Outlook errors all the time and we have solved an enormous range of Outlook problems for our existing home and small business clients. You won't need to waste hours and hours trying to get to the bottom of it.

Fill in the form, or call us on (02) 9967-5306.