Laptop Windows 10 Upgrade
Is your home business, small business or family looking for Laptop Windows 10 Upgrade in Sydney? Get It Fixed is one of Sydney's most sought after Laptop Windows 10 Upgrade companies. Our clients range from mums and dads to corporate executives. We specialise in small business assistance. Our business is helping you to solve all your laptop related problems and provide you with an quick, trustworthy, reliable and economical service. We provide a range of Laptop Windows 10 Upgrade services:
Windows 7 to Windows 10
Windows 8 to Windows 10
Windows 7 End-of-Support Upgrade to Windows 10
On January 14, 2020, Microsoft ended support of Windows 7. We are able to upgrade your Windows 7 laptop to Windows 10. The process involves first servicing your laptop and performing a thorough check of the operating system to remove all junk and possible malware, or virus infections. We will ensure that your machine meets the minimum specifications required to run Windows 10. In some cases machines will require a RAM upgrade. We will advise you of this prior to commencing the work.
On site Laptop Windows 10 Upgrade and installation
One of our highly skilled and knowledgeable Laptop Windows 10 Upgrade staff will come to your home or office and solve your problem, install your equipment or provide you with whatever Laptop Windows 10 Upgrade you need.
Our Laptop Windows 10 Upgrade centre
A flat rate quoted upfront.
Bring your equipment into our Laptop Windows 10 Upgrade centre and we will solve your problem. Our team of Laptop Windows 10 Upgrade specialists will assess the problem, put their heads together and implement a solution. Our Laptop Windows 10 Upgrade technicians have years of experience in electrical and computer Windows 10 Upgrade. Bring your equipment into us, or we will pick it up from you and assess the situation. We are upfront about any and all pricing and always seek your go ahead before any work is performed.
Pick up and Drop Off service
Flat rate. If you are unable to bring the laptop to us and it needs to come in, we will come to you and pick it up, where ever you are. It's as easy as ordering a pizza.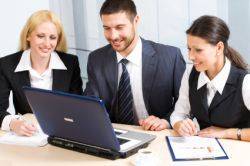 Research
A flat rate quoted upfront.
Looking to buy a new laptop or computer device, we will source the best buy at the best price from a variety of sources locally and internationally.

If you have any questions please give your local team of Laptop Windows 10 Upgrade professionals at Get It Fixed a call (02) 9967-5306.

Or you can Fill in the form and we will contact you with the most economical quote for your situation: