Computer Problems?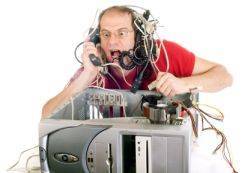 Get It Fixed is an affordable computer repair and problem solving business. No matter what sort of computer repair problem you have, or the type of problem you need solved, Get It Fixed can help you.
Get It Fixed can come to you and sort out the problem, or pick it up and return it to you, providing flexibility and ease. We service the whole of Sydney Metro at the moment. We have both private, professional and business clients all over Australia and in United Kingdom, South Africa, Hong Kong and the Philippines.
Get It Fixed repairs computers, laptops and notebooks, smart phones and tablets, as well as game consoles and other electronic devices. We also problem solve issues that are related to software bugs, user errors, settings, installations and other non-hardware problems.
With a team of computing experts with over 60 combined years of electrical and computer problems solving and repairs experience, Get It Fixed can find you the solution.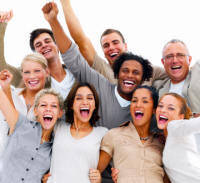 We solve Windows 10, Windows 8, Windows 7, Windows Vista, Windows XP, MacOs, Android and Apple iOS problems, errors and user related issues, including advanced data recovery, system modification, upgrade and customisation and set up and transfer from one system to another.
We can help you design your network, source your new equipment and get you a better deal across our network of retail connections. We also build affordable custom new desktops as well.
Please use the form below to contact us and explain the problem you are having and we will get back to you as soon as possible, or you can call (02) 9967 5306.
Thank you for visiting us.
Gareth Q Barrett
Managing Director / Lead Problem Solver
Get It Fixed Australia Pty Ltd