HP Pavilion Screen Repair or Replacement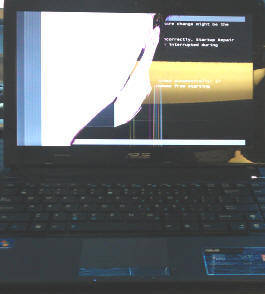 Are you, or your small business looking for HP Pavilion Screen Repair or Replacement in Sydney? Get It Fixed specialises in Hewlett Packard (HP) Pavilion Laptop Screen Repair and Replacement. Our clients range from families and small home businesses to corporate executives as well as large companies. Our business is helping you to solve all your HP Pavilion laptop screen related problems and provide you with an quick, trustworthy, reliable and economical service:
Cracked, split, damaged and broken laptop screen
Hinges broken
Screen not working, turning on, lighting up properly
Turns off and on intermittently
Power problems and issues
Lines and pixel problems
Dead and Bright Pixels
Weird colours, or solid colours
Static on screen (like a badly tuned analogue TV)
Blank screen with backlight on
Upfront Quote
We are upfront about all pricing. fill in the form and we will give you a quote upfront (with certain problems we find that the screen may not need replacing so the end price may be lower - this can only be determined when we examine the unit).
We pick up your laptop from you and drop it back
Where ever you are in Sydney we can come to you and pick up your laptop and take it to our Laptop Screen Repair centre to solve the problem. Our team of HP Pavilion Laptop Screen Repair specialists will assess the problem, put their heads together and implement a solution. Our Laptop Screen Repair technicians have many years of experience in electrical, circuit and computer repair.
How the price is determined?
Screens differ in size, pixel density (resolution), in finish (matt or gloss) and how they are connected to your motherboard (pin configuration). There is also the issue of availability (not all screens are common or in stock all the time). Whether you would like other services performed on your laptop also go towards determining the price. Our price is all inclusive so there are no hidden fees.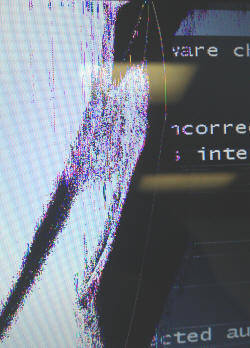 Do you offer a Warranty?
All labour and parts we use carry a 12 month warranty unless specified otherwise. In cases where an old laptop screen needs replacing and only refurbished parts are available we offer a 3 months warranty.
How long will it take?
This is determined by several factors. If we have the screen in stock, if our suppliers have the screen in stock and how quickly we can get the laptop from you. Usually if we have the screen in stock it can be done the same day or within 24 hours. Otherwise it will take 1-3 business days. In cases where the screen is not available we will call you when the screen is available and then pick up your computer.
Warranty Claim Assistance
If your laptop is still under warranty and the problem is not physical damage we can assist you to Get It Fixed under your HP Pavilion warranty. This can sometimes be troublesome as you need to send things back and forth, phone people, be at home for couriers and such. We take the hassle out of all of this. We will find the problem and streamline the repair process with HP. We do all the calling and the running around, we will even source your receipt from the retailer if need be. We cannot guarantee HP will repair it as they will assess the machine under their own guidelines. We will go through your options with you.
Guarantee
If we are unable to solve your problem we don't charge you. All workmanship and new parts are covered by a 12 month warranty. Refurbished parts for older machines are covered by a 3 month warranty.
fill in the form as best you can and we will contact you with the most economical quote for your HP Screen Repair: